How I created this one of a kind COOL Cricket Shirt Design and Logo.
We got another COOL t-shirt job for a corporate action cricket team, 
Who specifically contacted us, the BEST T-shirt Design company in SA, who specialize in creating the COOLEST CRICKET SHIRTS IN SA !
Their Cricket Team is Called KookaBrothers and they said, they Just want something different and cool to represent their action cricket team.
So i ( Guy Tasker> designer) asked them if they would like to do something with the theme of the kookaburra bird, as their name is kooka Brothers. Short for kookaburra..
I decided to create something REALLY unique that no one has ever seen before, this is not copied off the net, this is 100% original design !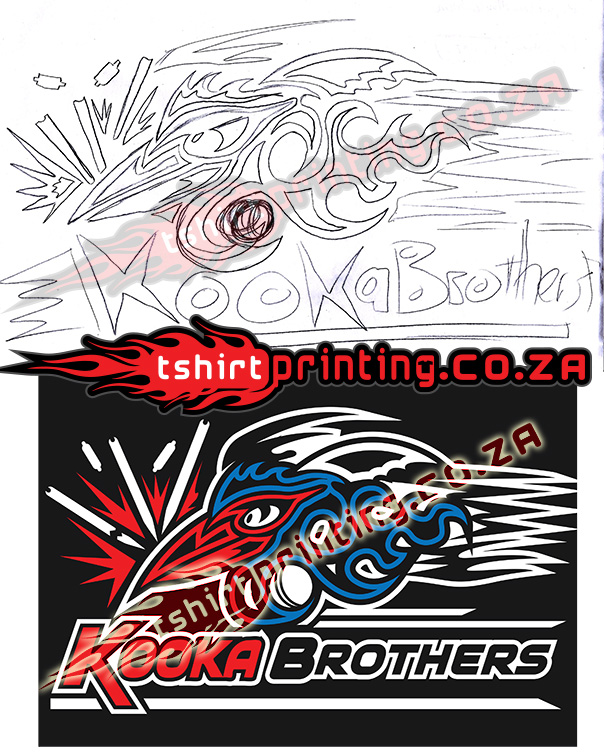 I also created a few different colour versions of the logo and we chose to go with the this one below: White flame/ blue body flame / red beak / yellow eye details..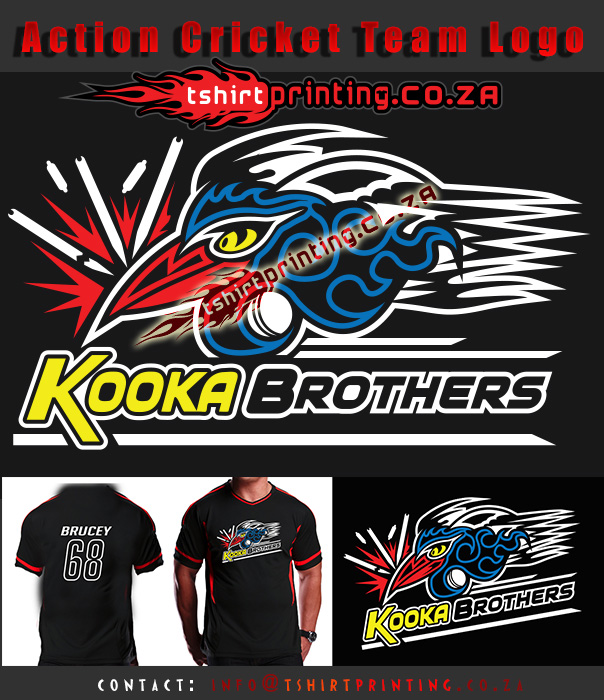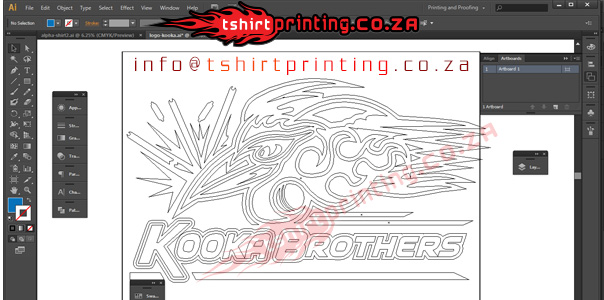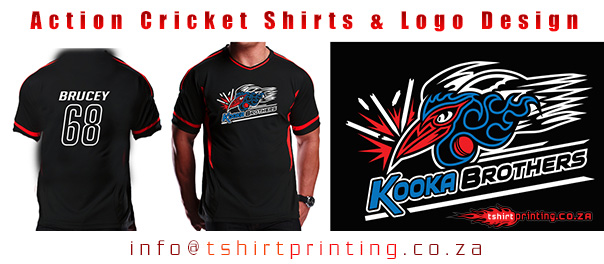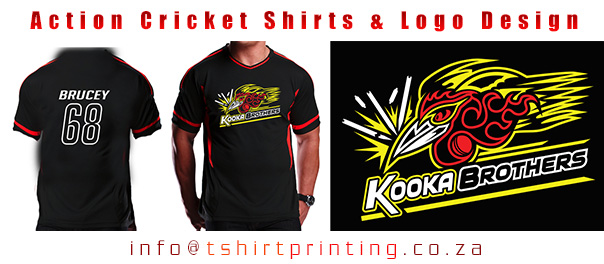 We also offered these options, but we sticking with the Black shirts, That look AWESOME.
They are moisture management cricket shirts.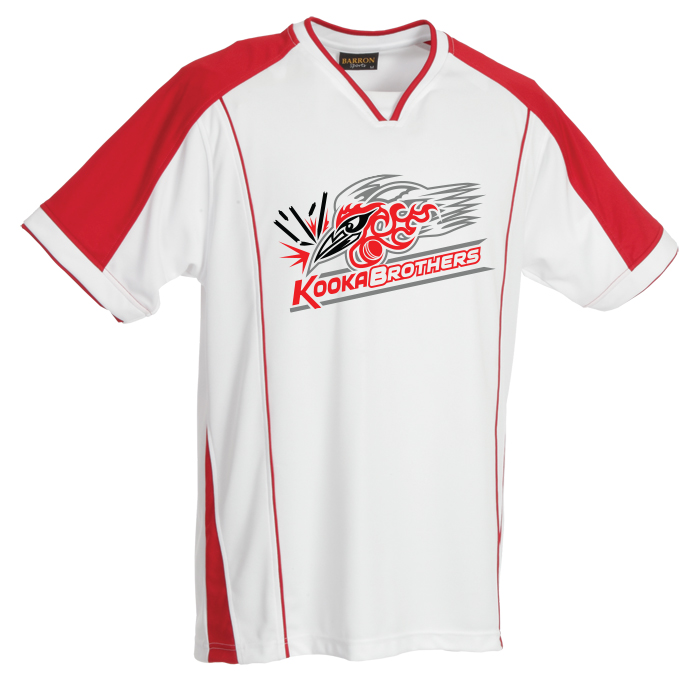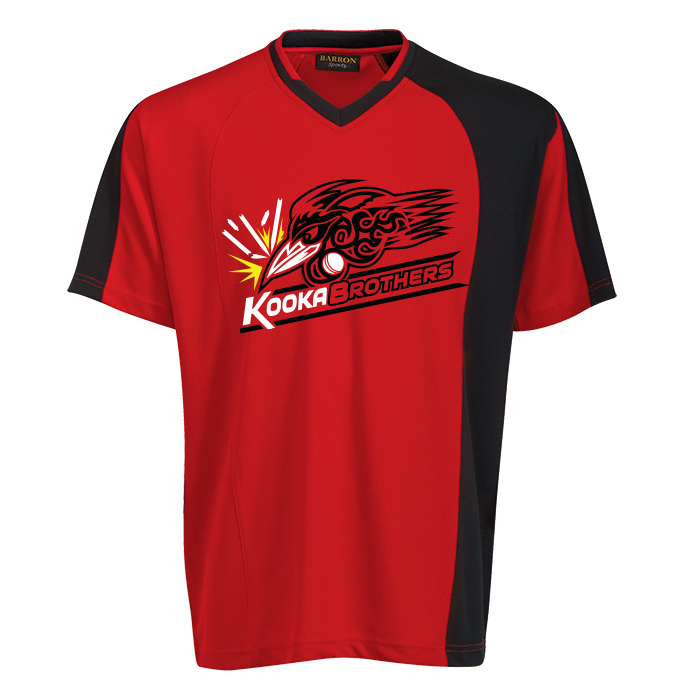 Get your Action Cricket Team, some custom shirts and Custom logo design Service, Contact us now !