Custom Individual Shirt Design and Print
Check out this custom shirt design we did for a customer who wanted to spoil their niece with some a custom made concert t-shirt for 1Direction tour to South Africa.
She gave us free range to come up with anything and was blown away with our concept.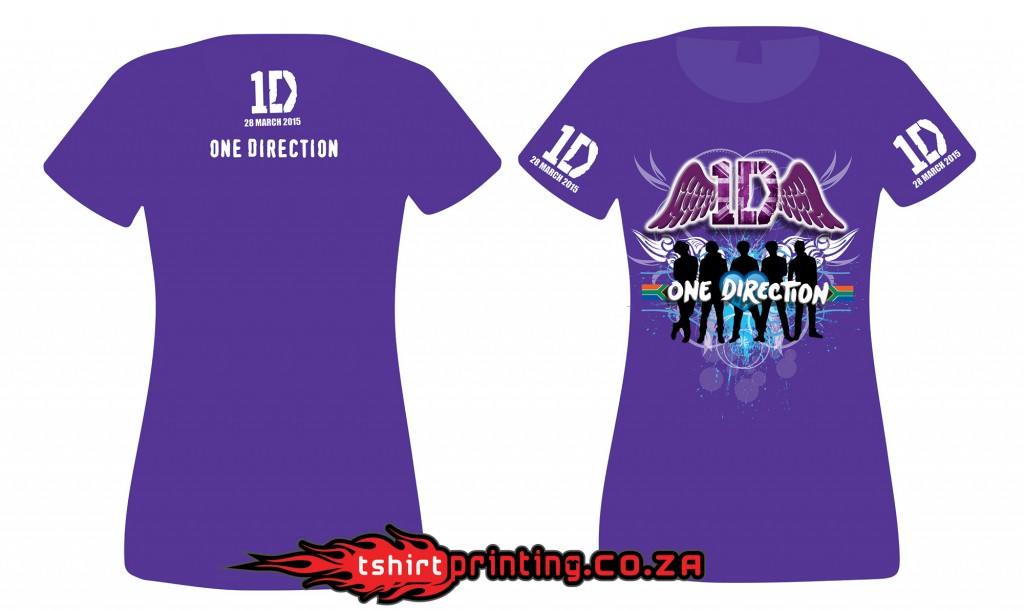 Cost:
R1500 for Design
R350 per shirt, (minimum order of 2 units)
R100 Delivery for a custom individual shirt, that NO ONE in the world has an identical one, This is custom made for a individual and not for re-sell.
This is what we do best, making custom made t-shirt design and printing.
Here is the final printed FAN Shirt: This was a mix of DTG (Direct to Garment Printing and Vinyl Print on sleeves)