Place Order
AWESOME !!!
Ok, so you know what you want.????
You have browsed our site for Cool shirt ideas and examples of previous work we have done?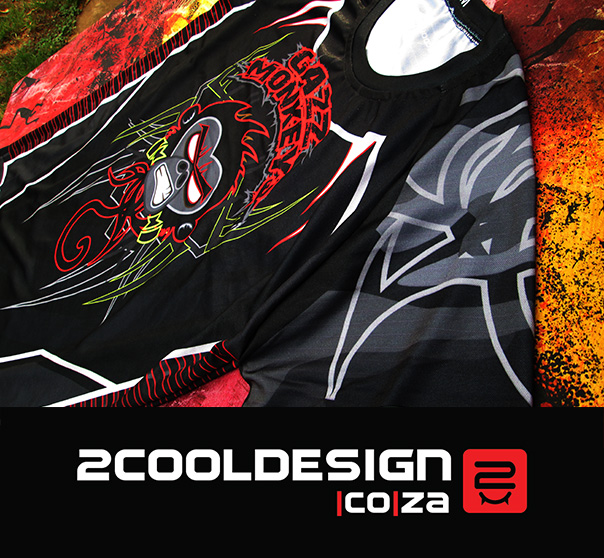 You know how many shirts you require……(50)

or Garments(hoodies/jackets/sports shirts/cap etc)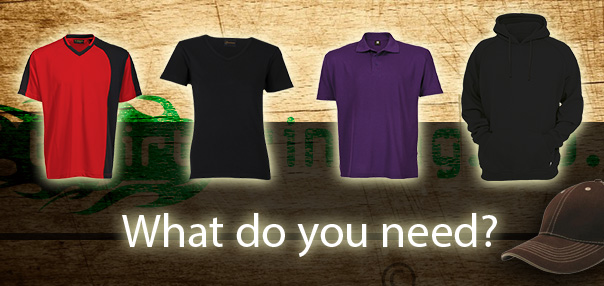 You know what colours …..(50 Black Shirts)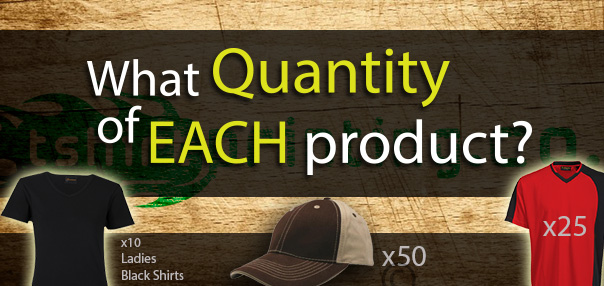 You know what sizes ……(50 x Large Black Shirts)
You know what you want designed or printed……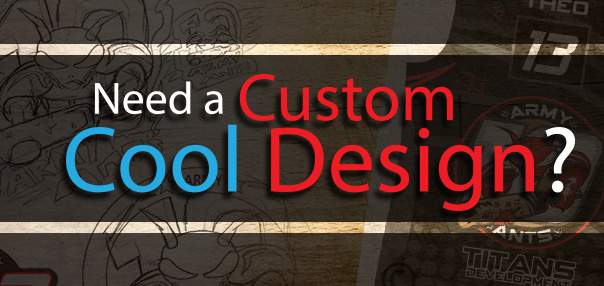 ( Make us an Awesome logo and t-shirt design) Example….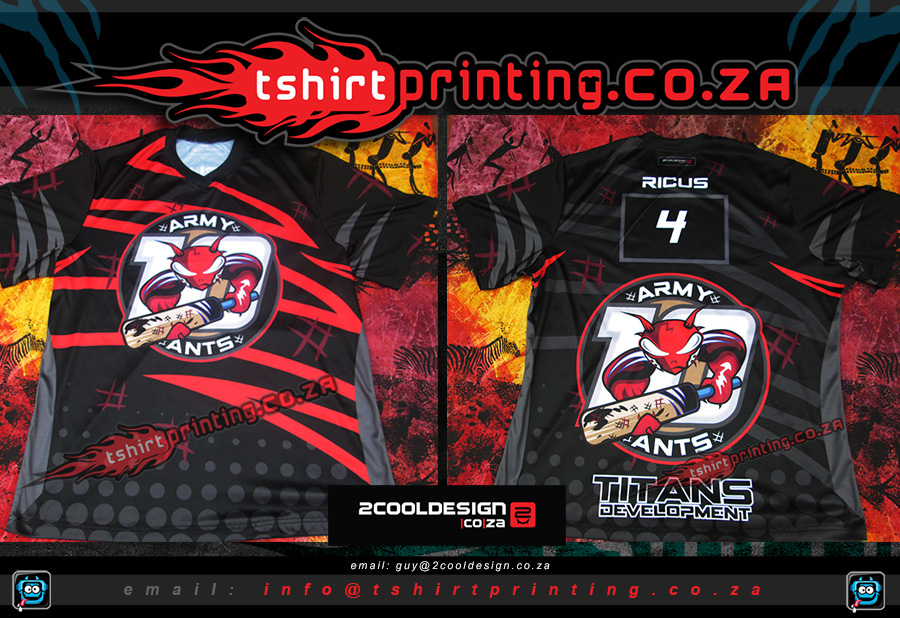 —————————————————–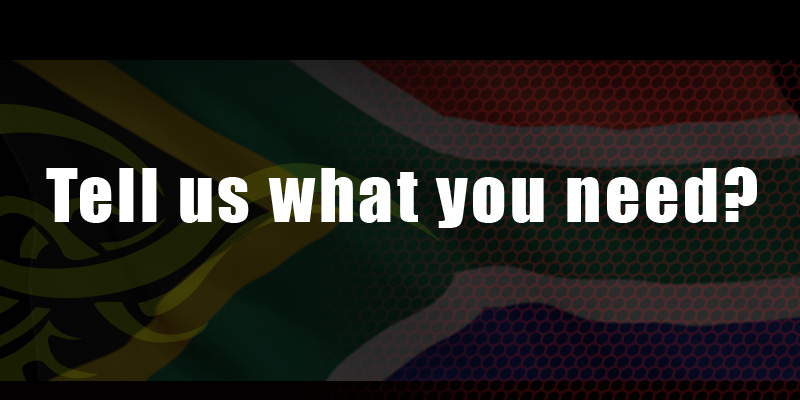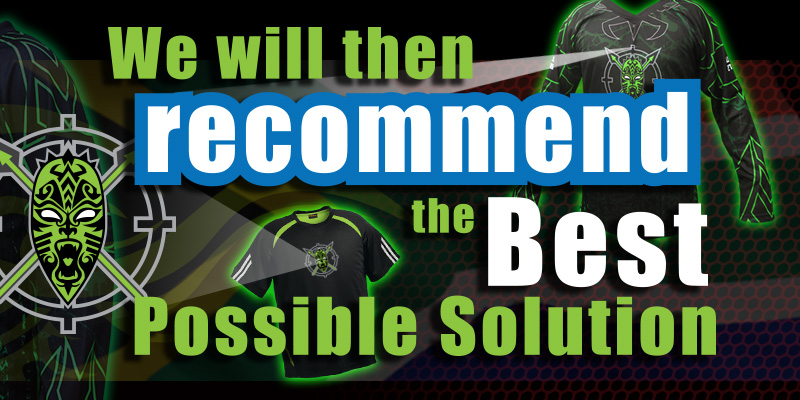 ———————————

"Via Email or contact form"
You may also….check
Order status contact Via WhatsApp

:

Please contact us to get a quote via
email

 first…
You may contact us via
whats-app 

once your

order has been placed.. to check on status of your order.

All Quotes must be done via email for record keeping.

073 171 0962 (Add us and we will reply asap)
It's very easy.
Just supply us with all the necessary details and we will invoice you.
Once we invoice you,
We will expect payment with in 24 hours, at least 50% or 75% or the full payment to get the job started.
If you have hired us, to do your custom design, we will supply you with mock ups for approval before we print. We only start designing once a deposit is received. non neg.
How long does it take?
in general we like to give ourselves time to complete a job.
So 1-2-3weeks is a good time frame. (1week if it's something simple T/C)
in general 2-3weeks is a good time frame we like to work in.
if you require custom design, depending on the complexity please allow 1-2weeks design turn around or 2-4weeks for complex design.
Time frame for For all over printed shirts>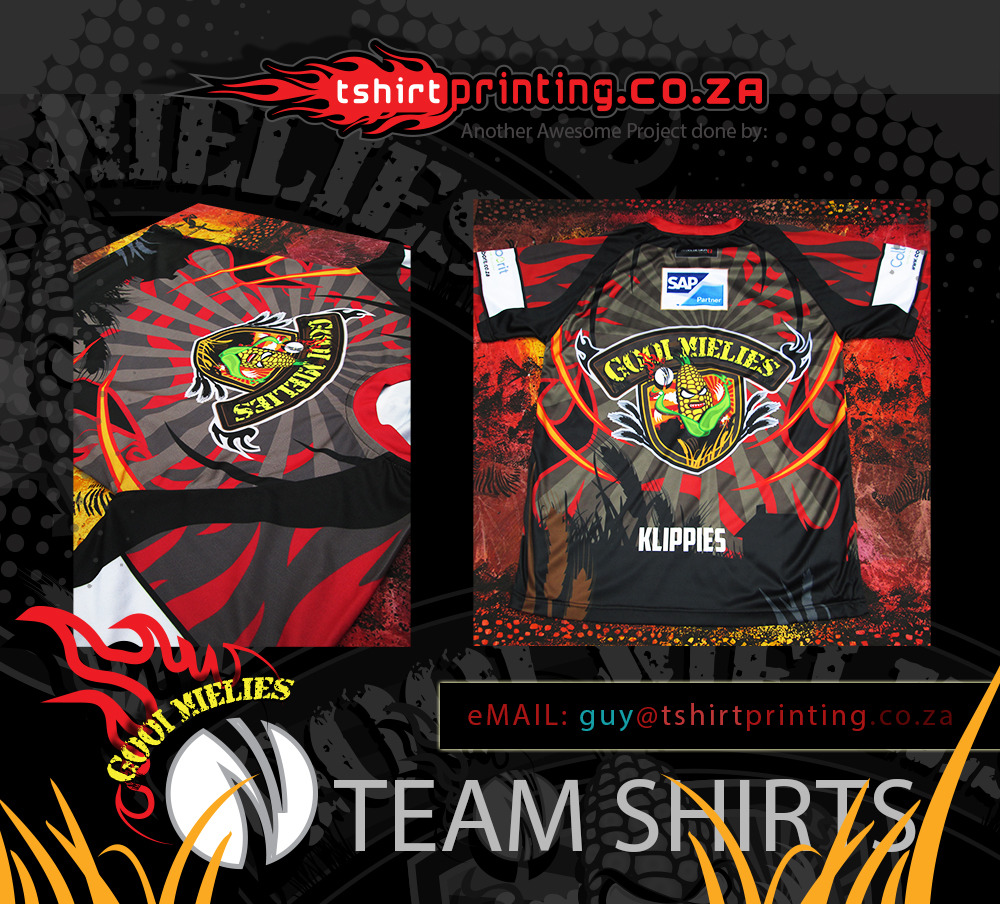 These shirts are extremely complex from design, to print prep to manufacturing to individually sewing up each shirt size from scratch. The turn around time is (1-2weeks design phase) ( up to 4+weeks production phase)
for more info please contact us
Browse some of our previous work to get an idea of our AWESOME T-shirt Printing Service…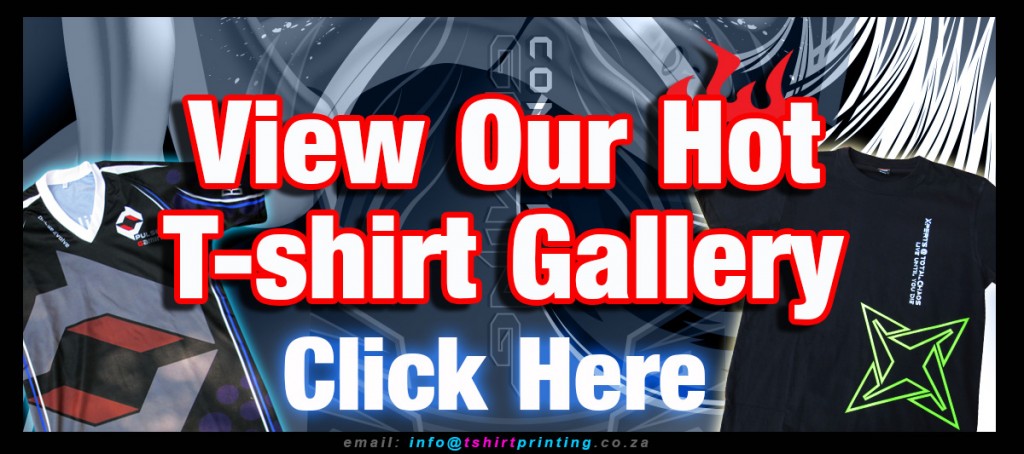 OR visit our Custom Sports Shirts, All over t-shirt printing page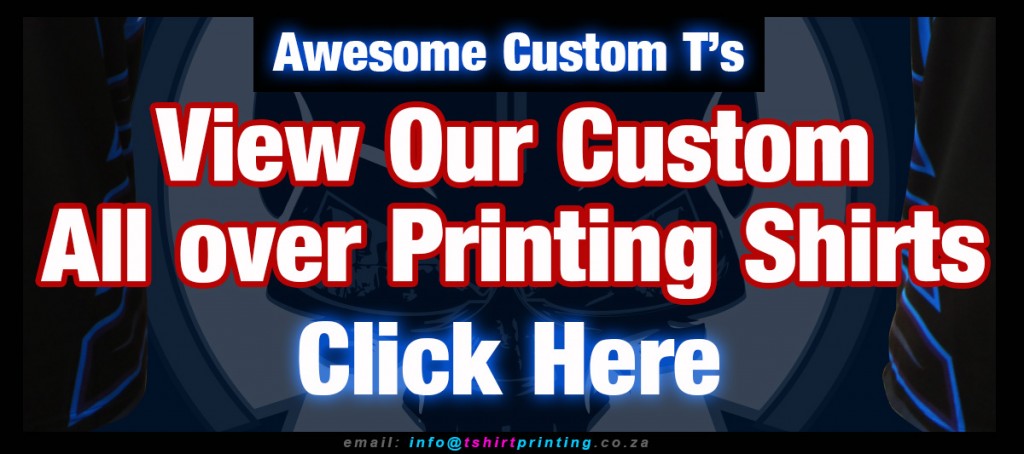 —————————————————————–
[easy_contact_forms fid=1]
Once final payment has been made, and you have sent us proof of payment via email…
We will then Courier it

 

DIRECT TO YOUR DOOR

…..
ANYWHERE IN SOUTH AFRICA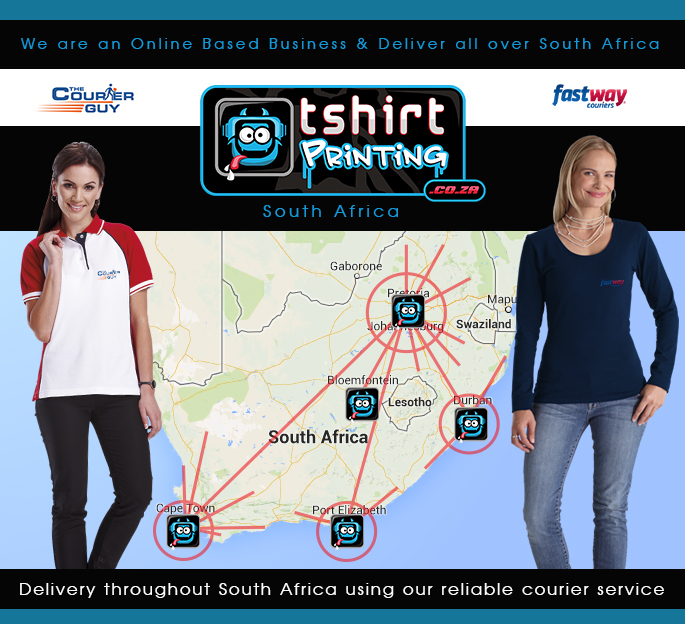 Here is a preview of HOW COOL it is to work with us !!!!!
Direct compliment from a customer….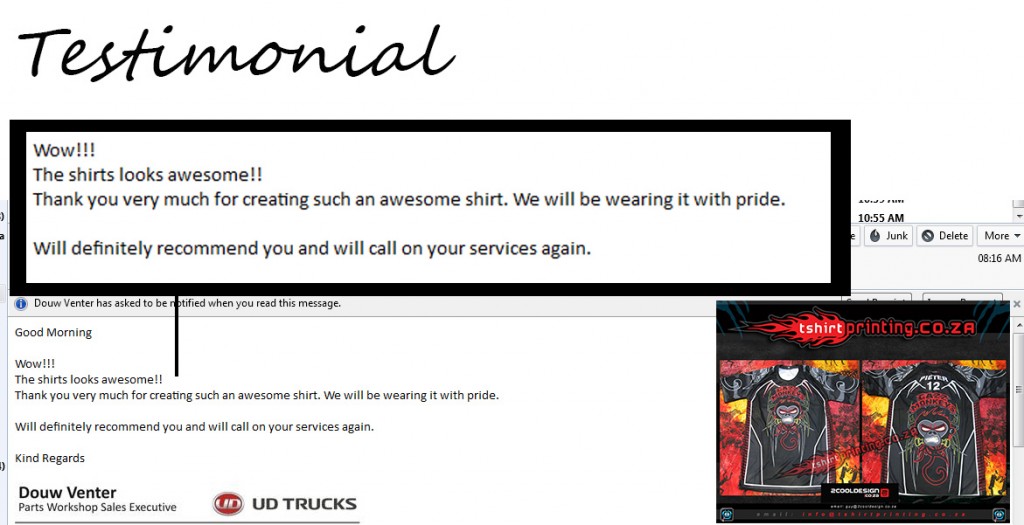 —————————————————————