King & Queen Caps
looking for some cool couples gift ideas.
Get some awesome flat peak king and queen caps from tshirtprinting.co.za
We also offer custom cool King & Queen Couples Hoodies. So if you want a little bit extra printing done, let us know.. Ie> dates , names, wording.
Simply contact us for some really cool products to spoil your best best friend with.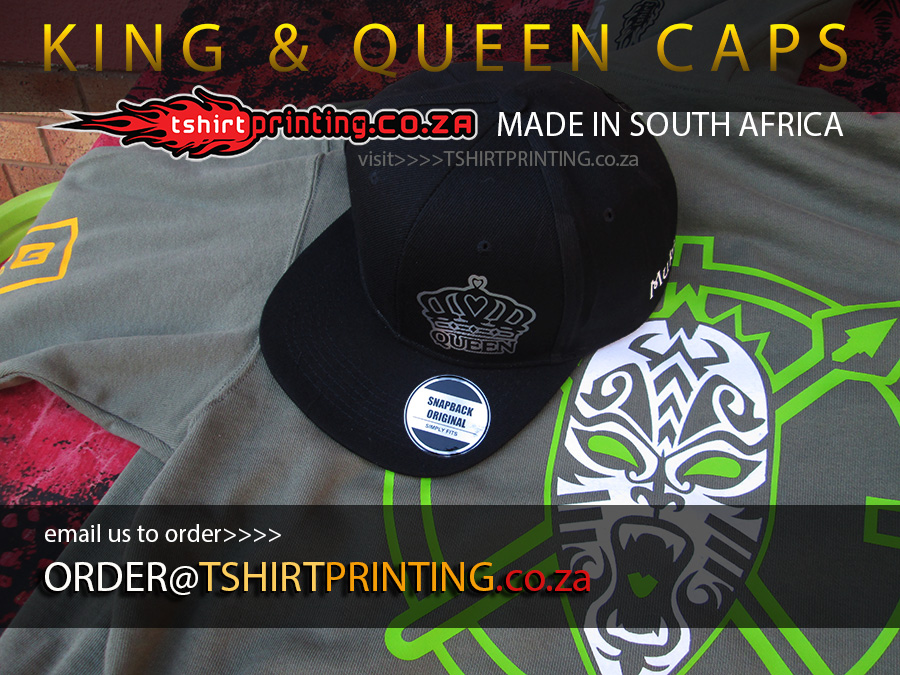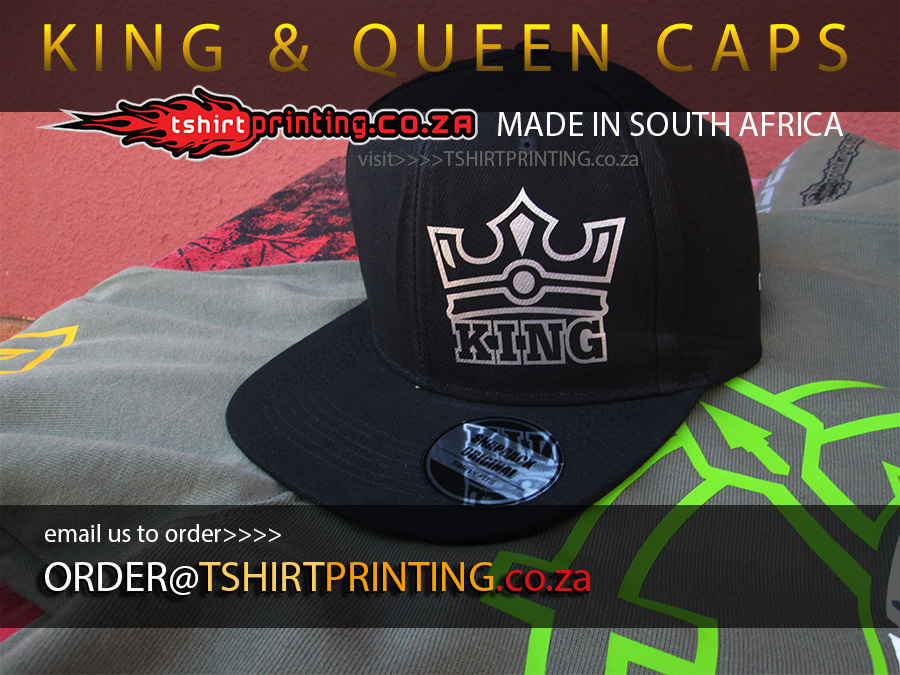 We also sell king & queen hoodies & king and queen caps together as a package deal.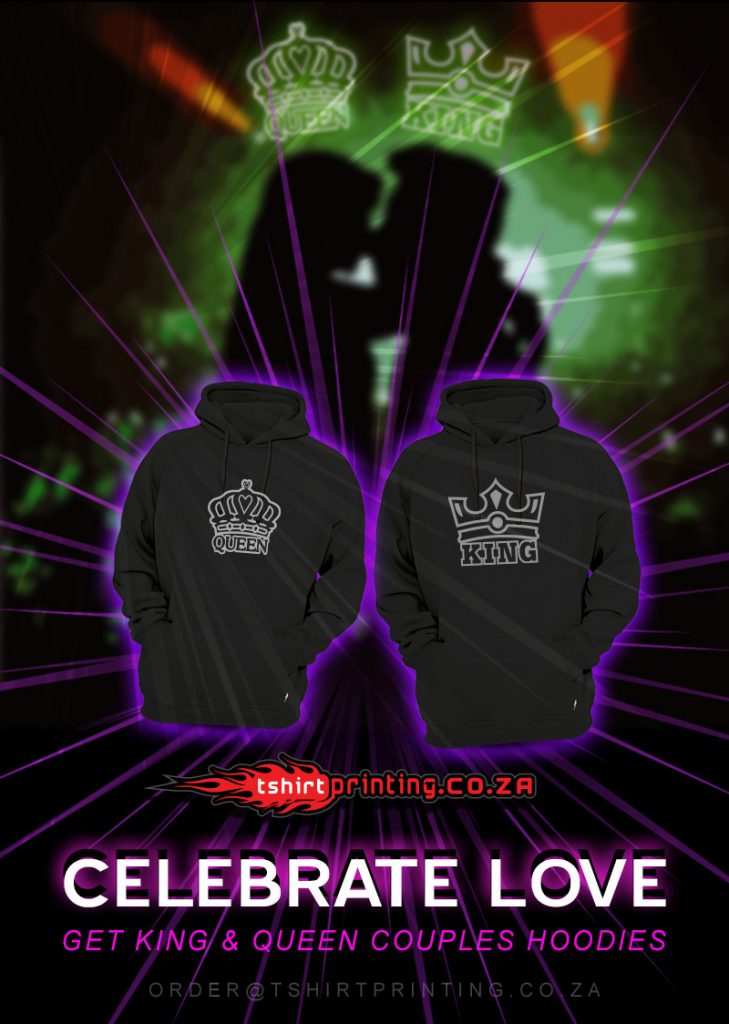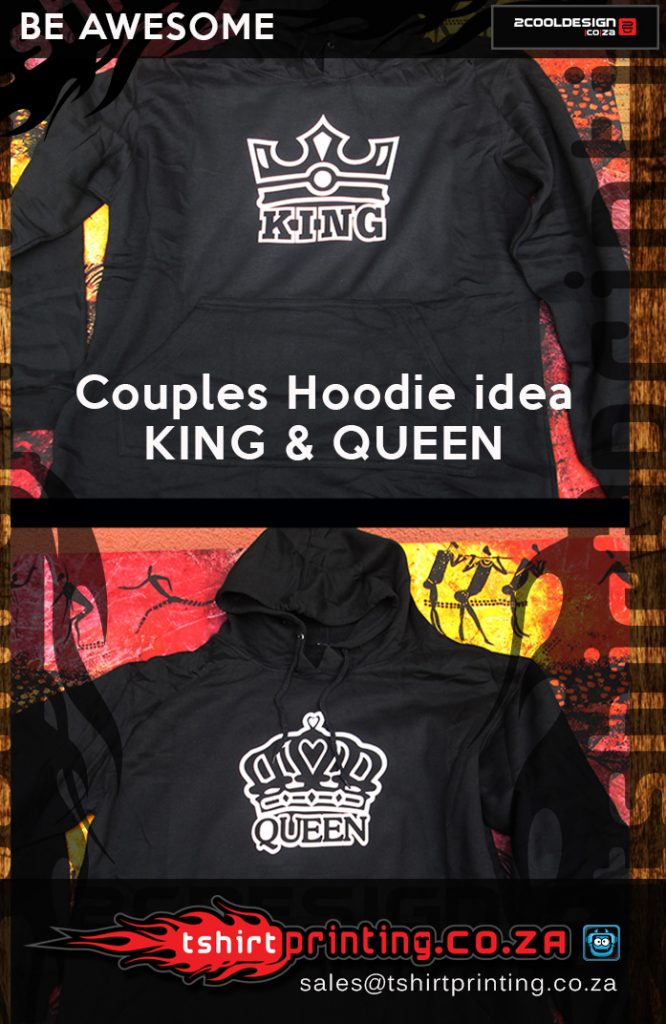 Spoil her 🙂
Spoil Him 🙂
Custom made hoodies