Custom T-shirt Printing in South Africa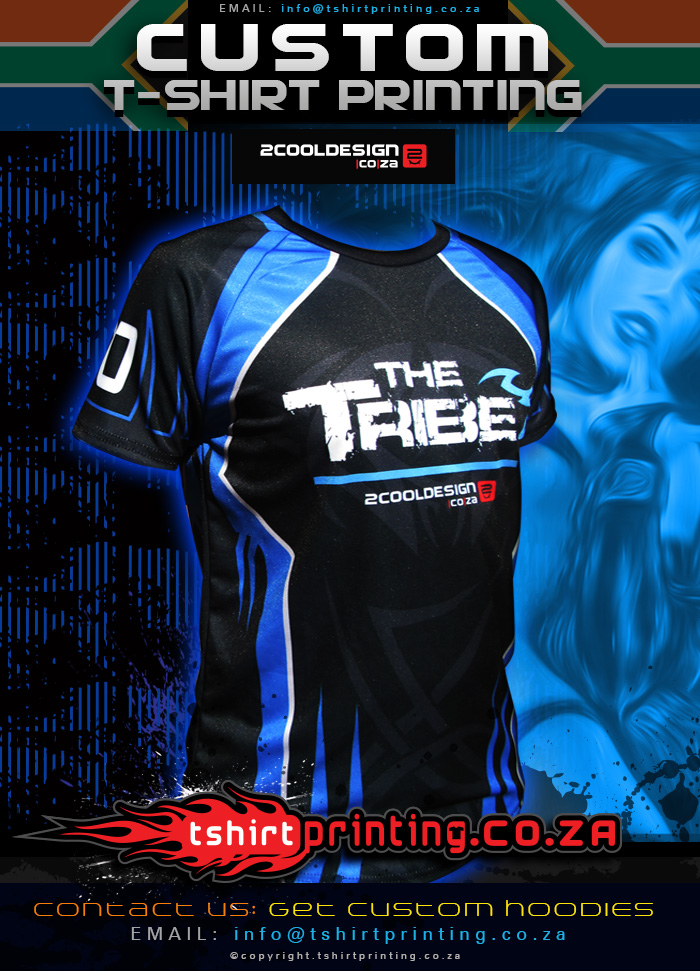 Looking for a t-shirt printing company that will be able to assist you with custom t-shirt printing jobs..
do you have a design that is too complex for silkscreen printing, too detailed for vinyl printing?
WE CAN ASSIST YOU !! with Custom t-shirt printing, no minimum order. We do prefer a first order of 10 units, but after that you can order any amount. Contact us even if you do not meet the minimum we can assist with even 1 shirt print.
ORDER ONLINE, via email, send us your requirements and we will quote you via email only.
Do you need a custom t-shirt design? This is what makes our company one of the BEST T-SHIRT DESIGN website in South Africa.
With an extensive portfolio of proof of our work, you can see we do not try to be normal or do average design and stick to the rules.. We push the boundaries of what you can do with custom t-shirt designs..
No one in this country and even in the world is doing such Unique & COOL CUSTOM t-shirt designs like we are.. All design work is done by GUY TASKER from 2cooldesign.co.za, the founder of tshirtprinting.co.za
You need to mail us with your requirements for Custom T-shirt printing in South Africa.