Time to Be AWESOME
Congratulations ! you have chosen to be AWESOME !!
You must be an AWESOME person to discover one of the coolest online printing services in SA
What does it take to be awesome?
Here at tshirtprinting.co.za
Being Awesome is what we all about !!
We are not a typical 'printer' company.
No, we do not even try compete with average print companies.
We strive to be The COOLEST,
Offer Cool Design
Offer the Best clothing,
the most Awesome ideas
and be the most reliable online shirt printing service in SA…
———————————————————————————-
Need a awesome solution for your design & print needs?
We will provide you with the solution

,

just tell us what you need.

We want to make your life easy !
T-shirt Printing Solutions
We do not expect you to visit our shop, waste time researching the right product , wasting time travelling and hoping you won't get something below par or getting something that you did not expect or want(what other printers tend to offer you a cheap solution that really is not going to give your company a good, quality look).
We only request you place your orders online via email and we will take over from there.
It's so simple….
Keeping it simple, no travel, no hassle, no fuss, no problem…
Delivery to your Door, anywhere in South Africa….
When you contact us, we are not going to offer you the most 'cheapest' deal with the most useless shirts that stretch and are just not cool ! NO !
We specifically specialize in HIGH QUALITY products ONLY….
We do not sell bad quality products, that you discover once you've paid that you have something you did not really want….
Only the Best for you. 
As that is what you deserve when ordering from us…
Seriously there is no need to make sure your going to get what we say… We guarantee you will receive a high quality product…
Some people like to feel and touch products to make sure it's good quality, well since we are online based.. that is where we want you to trust us with your order, all the way !
With tons of proof of previous customers work, we post in our portfolio site, you can be assured we offer the best service, the best quality products and the most awesome design service..
We want to OFFER you the best solution to what you need…..
You do not need to figure it out yourself… or hope your artwork is right…
(we will tell you, listen this artwork will not work)
Some t-shirt printing companies>>>, will take your artwork and they know its going to print bad, then print it and take your money, then tell you,
"we not responsible for your artwork supplied"
sucker, we got your money now take your bad printed product and next time bring the right file…
NO WAY MAN ! We at least assist you if you supply a artwork / logo or file and your not sure it's right..
We will advise you on the best solution.
We will assist you in converting it into a print ready format, there is fees involved for this, how-ever in some cases we will hand you the file if it's a logo for instance, so you have a 'print ready' file should you want to do any future branding. (t/c apply)
Then when your project is printed, it's printed at the best quality…as we can re-create certain files into 'print ready' format.
(T/C apply, some files will remain the property of tshirtprinting.co.za , mainly our All over printed design files and setup files are none neg. and remain our property)
We want to offer you the best solution… you do not need to know about all the jargen in the t-shirt industry, we just want you to trust we have your best interest at heart…
Simply follow this simple request…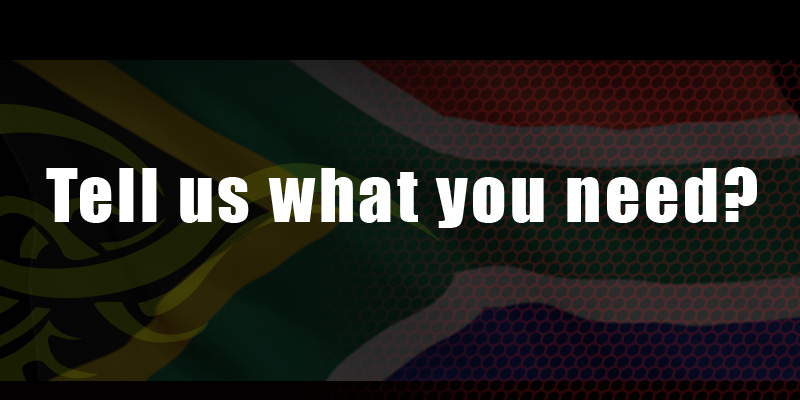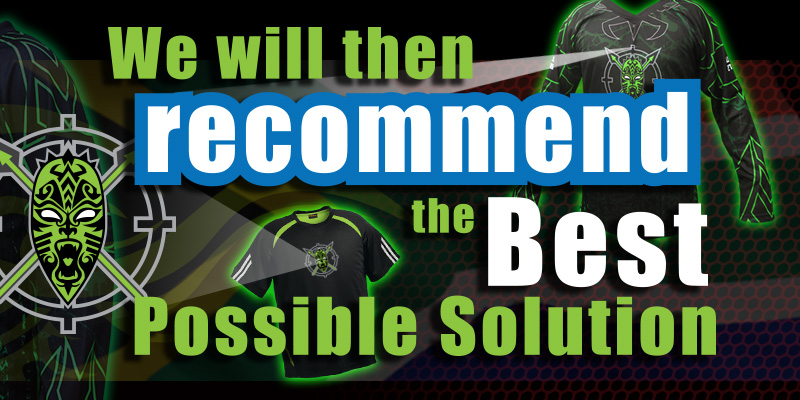 That is what makes us so Cool and unique…
We do not expect you to know what you want, we will give you some cool option to go with…
Based on our experience with garment production and professional design service…
You just need to tell us what you need.
We will then reply with an AWESOME solution…..
All this awesomeness does cost time & money, unfortunately for some we do not do any design or prep work prior to receiving a minimum of 50% Deposit.
Invest in proper printing & design service with us and save yourself time and  no stress or strain by hoping your products will be good quality, which is sometimes the case with other printers, your not sure if it's going to work or print properly.
As they say the proof is in the pudding.
We sell the best pudding and always very tasteful 🙂
Check this out…
Custom Cricket shirts for a crew called : GOOI Mielies..
These guys just gave us their cool team name and we did the rest..
We offered them this solution:
1: Custom Cricket Team logo design
( not something taken off the web, what other printers do)
We DESIGN a brand new Fresh, unique custom design for your team… From Concept to original Sketch, to final Vector based print ready logo….
2: COOL SHIRTS: Since you want to stand out and look cool, we recommended the ALL OVER PRINT option… It's going to cost a bit, but it's totally worth it…
Every customer we offer this solution, only has the best feedback for us, when they recieve their product..
Check it out, what the final logo and custom shirt design looked like…